I love coffee, I love tea...
I bloomin' love the food and drink scene in Perth. That said, TPT is very much a pottery painting studio, rather than a pottery painting cafe, so we don't serve anything here for customers (well, apart from the occasional pot of tea on a chilly day).
There are a few reasons for this...
1) Space (TPT is rather cosy and jam-packed as it is)
2) Cost (I could buy a LOT of pottery for the cost of a coffee machine)
3) I am rubbish at making coffee & really loathe cleaning my own kitchen, let alone risking the general public of Perth's health with my slack washing up talents.
and...
4) TPT is lucky enough to have LOADS of amazing neighbours who do do Point 3 really, really, really well!
I would much rather you support these fabulous businesses who put genuine heart & soul into what they do, rather than serving you something mudlike & similar to what Baldrick could have whipped up in the trenches...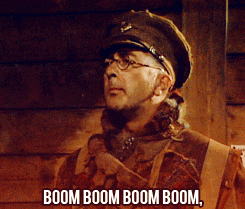 Because of 1,2,3 & 4, I'm always happy for painters to bring drinks in with them during their session.
Bringing food is a bit tricker, as you need to make sure you don't get crumbs or grease on yours (or anyone else's!) pottery piece. Grease can stop the glaze from sticking to the ceramic & leads to patchy pieces. No-one wants that! Of course, there's absolutely no judgement if you do choose to bring in snacks... but you know...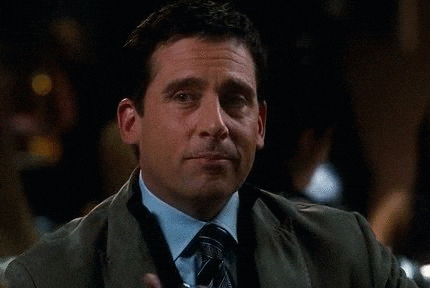 .
I often get asked about places to get a good coffee, so have put together some local choices.
It's worth planning ahead so you can get your drinks (& snacks...) before coming in so you don't waste your painting session time (as a tea-drinker, I never appreciated that waiting for a coffee can take some serious time!)
1) Cake & Coffee Co. Forrest St
Not exactly on our doorstep, but close to the Rowland St carpark behind us, so ideal to get on your way if you've parked there. It's a lovely little coffee take-away that also does delicious cakes, salads & savoury tarts. I am addicted to the Orange Juice there, which is chock full of turmeric, carrots, ginger & er oranges. I swear it rectifies all pangs of ill-health. Just don't spill it on your white top. There are lots of GF, sugar free & dairy free food options, so somehow even eating a slice of cake seems healthy... Hmmm... Coffee & teas get the thumbs up too.
Claire at Cake & Coffee Co is one of my go-to people for cakes for TPT's events.
https://www.cakeandcoffeeco.com
2) Milkd - Forrest St/Denis St
Literally around the corner from C&C. Great coffees & a most decent salad & sandwich selection.
https://www.facebook.com/MilkdSubiaco/
3) Architects & Heroes - Rokeby Road
I admit that I have never actually been in here, but I've only ever heard superb things about this place's coffee & milkshakes.
https://www.facebook.com/ArchitectsAndHeroes/
4) Little Cultures - 51 Rokeby Road
Waffle. Heaven. And healthy superfood bowls too.
They also do gelato/yolato (ahhh...healthy ice-cream... I like it!)
And excellent coffee.
https://littlecultures.com.au/our-menu/
5) Jaffle Shack - 95 Rokeby Road
Last but not least, our new next door neighbour. Bringing the beach vibes of Geraldton to Subi, The Jaffle Shack not only has really good coffee, but a range of the most outrageous jaffle fillings known to humanity. I confess that until they moved in, I never even knew what a bloomin' jaffle was (it's a humble toastie to Poms like me). But now I am addicted, so have to curb my visits. Try a chicken curry jaffle...a beef pie jaffle... an eggs Benedict jaffle...
NOT ONLY THAT... but it now has Cavania, a MOST wonderful gift & homewares shop, upstairs. It's the kind of shop that you can spend hours (& a fortune) in when you just "pop in for a browse'.
AND NOT ONLT THAT... but they often have resident artists' work on show in the upstairs gallery.
Marvellous.
I would say the Jaffle Shack is one to definitely just bring the drink with you and eat there. Jaffles & pottery painting really do not mix.
https://cavania.myshopify.com
Does your #subiaco favourite feature here? I know there are many, many more coffee shops in our marvellous neighbourhood, but have chosen these for their handy proximity to TPT, as well as their fine reputations.
If you have any other great local suggestions, why not pop them in the Comments for other TPT painters to discover?
Right, after all that coffee chat, I need a cup of tea...
Tory x